June 2023 Newsletter
A WORD FROM LUKE MILLER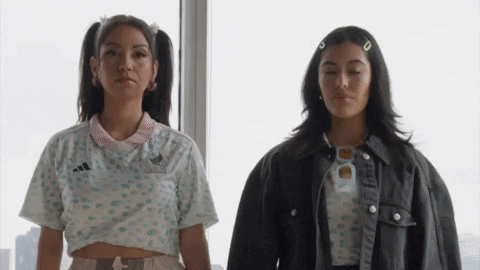 LEVI'S® NASHVILLE NEW STORE OPENINGTo celebrate Levi's® new store opening in Nashville, we activated two spectacular events. To kick off the festivities, we produced an exclusive VIP night hosted by model Lily Aldridge at local restaurant, City House. As guests arrived, they were greeted with a denim jacket on the back of their chair that on-site tailors personalized for them. For our second activation, we invited fans to a pop-up honky tonk at the Fifth & Broadway Mall, featuring performances from local artists on our custom-built stage. Throughout the weekend, consumers were able to win prizes at our shuffleboard table and customize them at stations set up around the mall. We definitely welcomed Levi's® to Nashville with a bang!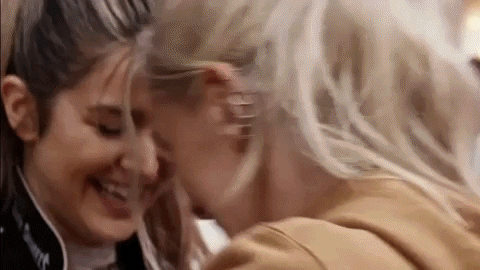 STAFF SPOTLIGHTTAYLOR GRAYHi all! My name is Taylor and am thrilled to have joined the Moment team! I have a passion for creating unique and meaningful experiences, and cannot wait to share this with our clients. Originally, I am from Michigan, but have been living in Denver since the start of 2023. Prior to joining Moment, I was traveling the country as a Hotdogger in the Oscar Mayer Wienermobile. After the Wienermobile, I worked as a brand consultant for Wyman's Fruit in Portland, Maine. Outside of work I love to travel, hike, camp, and try out new recipes.[email protected]
JOB ANNOUNCEMENTWe are hiring an Office Manager / Bookkeeper to join our Denver team!Send your resume to [email protected]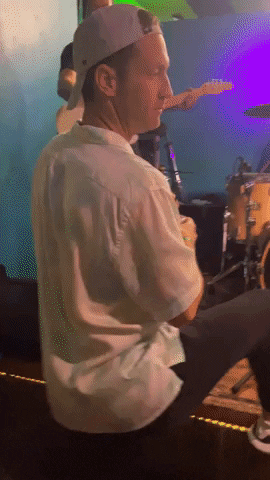 Happy Summer! My goodness time flies when you're having fun and that's exactly what we've been doing – having fun. Since we last checked in, we've done some amazing things, in some amazing places, with the most amazing people. We relaunched our Levi's® Airstream with an all new look. We hosted a pop-up honky tonk for Levi's® in Nashville with Stephen Sanchez as our headliner. We swung down to the F1 race in Miami to execute a customization event for Chase Sapphire. We popped up to Provincetown, MA for Pride and we helped open a new store in Honolulu with talented Hawaiian artist Aaron Kai. Our incredible clients have given us the opportunity to visit some fantastic cities and we are so thankful for everyone who has been on this ride with us. Finally, we are thrilled to announce we are moving into a bigger, better office on August 1st. More to come!
FEATURED PROJECT
LEVI'S® 501 DAY
To celebrate 150 years of Levi's® iconic 501® Jean, we pulled the Airstream into the pavilion at Hudson Yards, right under The Vessel in NYC. Inside the Airstream, tailors customized consumers' apparel with exclusive patches, embroidery, button swaps, and more. In front, we set up five "customization labs" where consumers could DIY their Levi's® denim with heat pressing, distressing, laser etching, painting, and dip-dye. We created some amazing, unique pieces over the weekend that we hope consumers will wear with pride for another 150 years. What an awesome way to commemorate this historic anniversary!
WINTER & SPRING CAMPAIGNS
ADIDAS x YOUTH TO THE PEOPLE LOOKBOOK
To unveil the highly anticipated 2023 Women's Mexico football jersey, adidas asked us to create a lookbook that highlighted the contributions of influential Mexican-American women in the Los Angeles community. We gathered an all-female team of models, content creators, photographers, hair and makeup artists, and stylists that represented this community. Youth to the People collaborated on this campaign as our exclusive skincare provider and launched a social campaign around the shoot. Together, this team curated a photoshoot around the city of Los Angeles, capturing shots in prominent locations representing elements of the jersey. We also created styling videos for the jersey and featurettes for each of the lookbook participants, highlighting their personal stories. The campaign was picked up by traditional media outlets and became some of the most successful Instagram posts on the models' pages.
Click here to check out the lookbook photos on the @adidasLA Instagram page!
F1 MIAMI GRAND PRIX
Prior to Race Day, we partnered with Chase Sapphire to host a VIP event at a trackside members-only club. We gifted guests with Levi's® jean jackets, customized with their choice of racing-inspired patches. Throughout the rest of the weekend, F1 attendees who stopped by the Chase Sapphire Lounge at the Hard Rock Stadium were met with screen-printed tote bags that could be customized on-site with exclusive heat transfers.
Across town in Wynwood, we brought the Levi's® Airstream to Racing Fan Fest to provide a mobile retail experience to those who wanted to gear up for the race. From denim jackets to jeans, racing-themed patches, and chain-stitched details, the options for creating a signature race day look were endless! This event perfectly fused fashion with the motorsports experience to capture festival-goers' attention.
Follow us on Instagram @MADEBYMOMENT to see what we do next
Email us at [email protected] to bring your next project to life